Hi, guys!
THIS IS THE OFFICIAL FISHDUCK WEBSITE, IF YOU'RE NOT A FISHDUCK, PLEASE LOG OUT RESPECTFULLY but don't say I didn't warn you!
this is a drawing of a fishduck: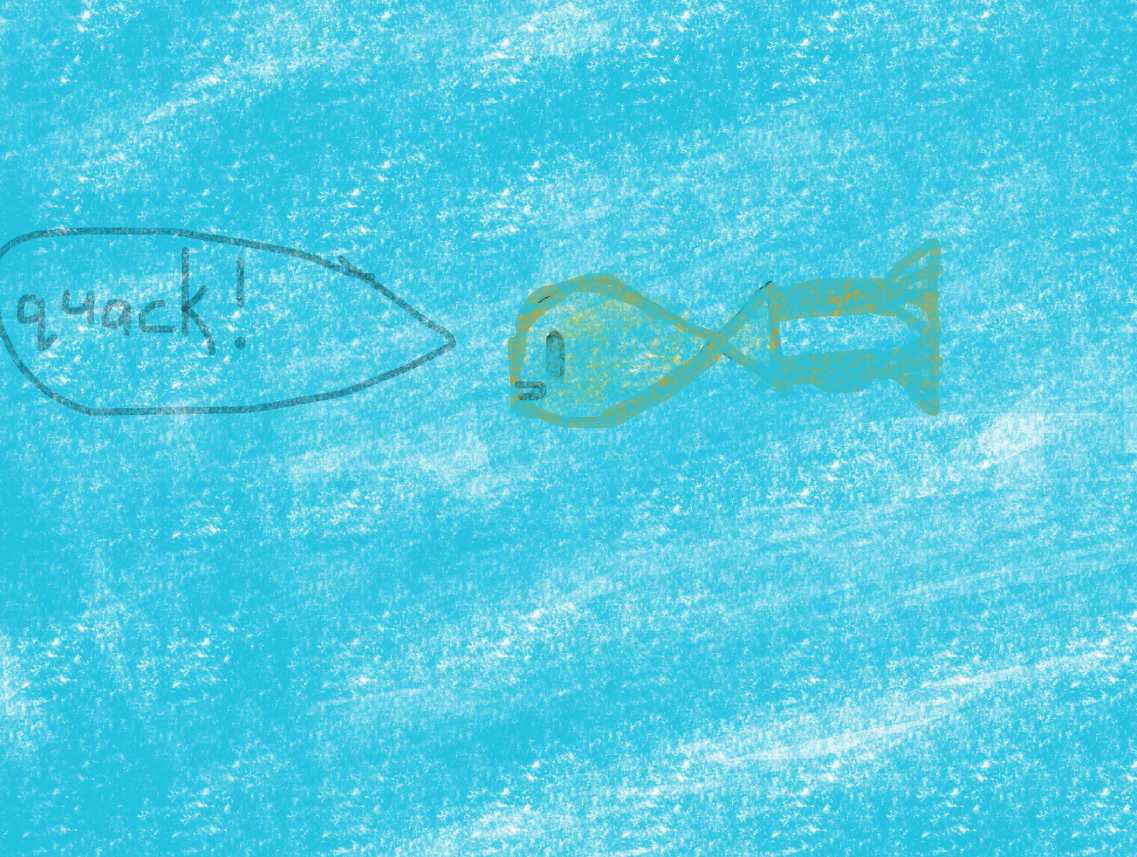 This drawing was made on google chrome canvas. Fishducks don't sponsor google chrome canvas. Totally not.
stuff fishducks like:
chicken nuggets
chocolate
just food in general
the fishducks rule!!!!!